The Carroll Current
Magic Carpet Raffle
Monday, March 29, 2021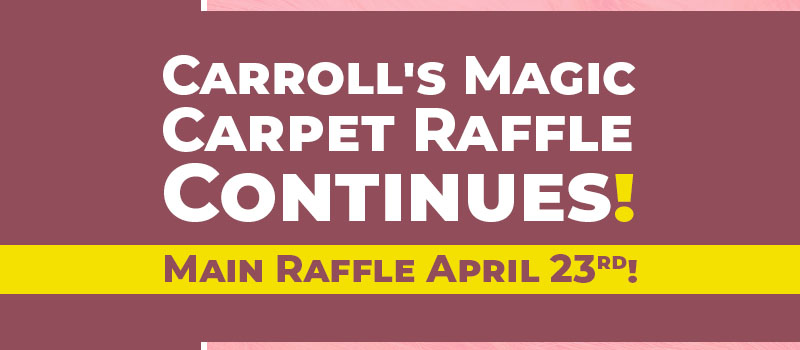 Tuesday, January 19, 2021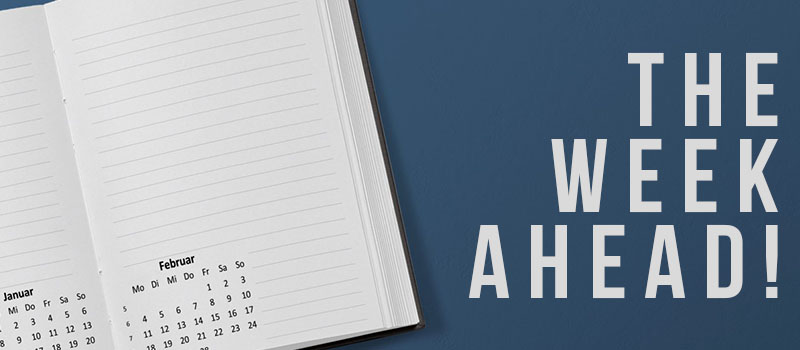 Tuesday, April 13th |
Martes 13 de Abril
Flag Football has a 4:00 game against AIE Charter |

Flag Football tiene juego en casa a las 4:00pm contra AIE Charter.

Boys Varsity Volleyball has a 4:30 game at Lasalle |

El equipo masculine de voleibol tene juego en LaSalle a las 4:30pm
Wednesday, April 14th |
Miércoles 14 de Abril
Thursday, April 15th |
Jueves 15 de Abril
9:20 All School Mass |

9:20am Misa para todo el colegio.

Students wear their formal uniform (blazer, gray pants, and plaid tie/belt) |

Los estudiantes deben venir con su uniforme formal (Chaqueta, pantalón gris y corbata/correa estampada)

E Period 7:55-9:10 |

Periodo E 7:55-9:10am

9:10 Go to F Period for attendance and to leave your bookbag. Students with 1st Lunch should take their lunch to Mass. |

9:10am dirigirse a period F para dejar sus bolsos y por asistencia. Los estudiantes con el primer lunch deben llevarlo consigo a la misa.

Teachers and Students wait in their F Period to be called to come to the gym for Mass. |

Maestros y estudiantes deben esperar en su periodo F a ser llamados para ir al Gimnasio a Misa.

F Period First Lunch 10:35-11:10
Second Lunch 11:14-11:49
Third Lunch 11:53-12:28 | Primer Almuerzo periodo F 10:35-11:10am
Segundo Almuerzo 11:14-11:49pm
Tercer Almuerzo 11:53-12:28
G Period 12:32-1:45 |

Periodo G 12:32-1:45pm

Parents may attend the Mass. Please check in at the main office. Face masks are required at all times on our campus. |

Padres pueden asistir a misa si lo desean. De ser así deben chequearse en la oficina principal. Recuerden que el uso de máscaras es obligatorio en el campus.

Flag Football has a 4:00 game at Somerset South in Homestead |

Flag Football tiene juego a las 4:00pm en Somerset South Homestead.
Friday, April 16th |
Viernes 16 de Abril
PTA will be selling snacks during lunch |

PTA estará vendiendo golosinas durante el almuerzo.

Varsity Baseball has a 3:30 home game against South Miami |

El equipo de Beisbol tiene juego en casa a las 3:30pm contra South Miami.

Boys Varsity Volleyball has a 4:00 home game against Westwood |

El equipo masculino de volleyball tiene juego en casa a las 4:00pm contra Westwood.

Girls Varsity Softball has a 4:00 game at Riviera |

El equipo de softball tiene juego en Riviera a las 4:00pm
Tuesday, January 19, 2021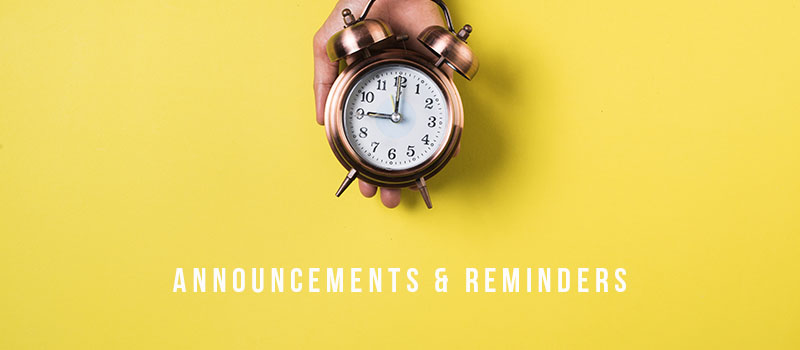 April 12th Classes are back in session. Students that have traveled out of country need to quarantine. Anyone who has had a possible exposure to Covid 19 should be tested. |

12 de abril Las clases vuelven a entrar en sesión. Los estudiantes que han viajado fuera del país deben ponerse en cuarentena. Cualquiera que haya tenido una posible exposición a Covid 19 debe hacerse la prueba.

On April 19th we are hoping to have all the students return to campus for classes. The exception would be for the few students who have serious medical/family conditions. |

El 19 de abril esperamos que todos los estudiantes regresen al campus para tomar clases presenciales. La excepción sería para estudiantes que tienen problemas médicos / familiares graves.

The 9th and 10th graders will take the ACT Aspire Exam on April 28th and 29th. Students may want to spend some time on Khan Academy or College Board to begin preparing for the exam. |

Los estudiantes de noveno y décimo grado tomarán el examen ACT Aspire el 28 y 29 de abril. Los estudiantes pueden pasar algún tiempo en Khan Academy o College Board para prepararse para el examen.

Seniors have Semester Exams May 11th – 14th |

Los estudiantes de último año tienen exámenes semestrales del 11 al 14 de Mayo.

Freshmen, Sophomores and Juniors have Semester Exams June 3rd – 8th |

Estudiantes de primero, Segundo y tercer año tienen sus exámenes semestrales del 3 al 8 de junio.

IMPORTANT: Parents, please remember to complete the re-registration online. If you need a payment plan, please contact carrollbusinessoffice@colemancarroll.org. | IMPORTANTE: Padres, por favor recuerden completar la reinscripción en línea para el próximo año reinscripción online. Si necesitan un plan de pago por favor comunicarse con carrollbusinessoffice@colemancarroll.org.
Step Up for New Families
Monday, March 15, 2021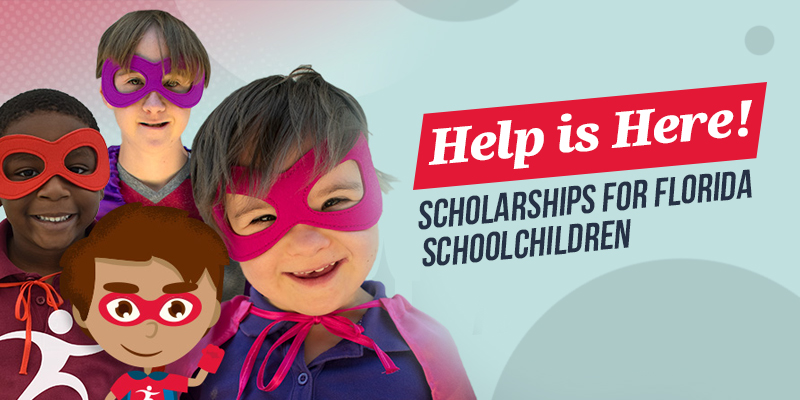 New families may APPLY NOW for an income-based scholarship for the 2021-22 school year. You are a NEW family for the 2021-22 school year if your student did not utilize an income-based scholarship for the 2020-21 school year.
- /// -
Familia Nueva
Familias nuevas podrán APLICAR AHORA para la beca basada en ingresos. Usted es una familia NUEVA para el año escolar 2021-22 si su estudiante no utilizó una beca basada en los ingresos para el año escolar 2020-21.