Friday, June 17, 2022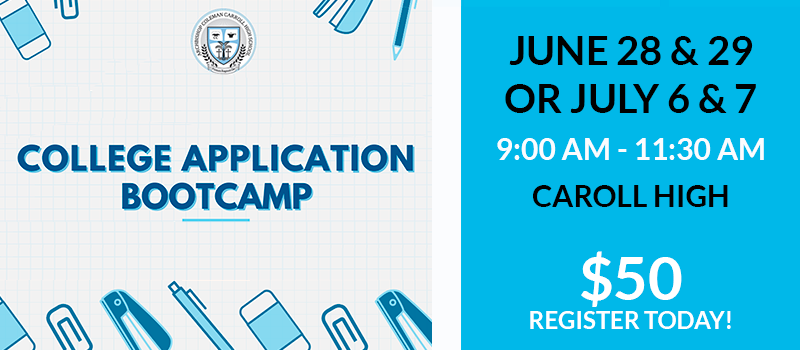 MAKE YOUR APPLICATIONS COUNT!
Only $50.00! Register today!
What you will learn:
How to search and apply for scholarships
How to prepare for any admission tests
How to request for recommendation letters
The best techniques for writing your application essays
How to build your resume
How to use common app
...and more!
For questions or to reserve a slot email mgarcia@colemancarroll.org